APG Logistics (Pty) Ltd was incorporated in South Africa in February 2015 and we specialise in Supply Chain and Logistics. The company is 100% black woman owned and managed. Our head office is in Johannesburg, with satellite offices in Durban and Port Elizabeth. Our main focus is the distribution of dangerous goods, including but not limited to fuel, diesel and explosives in the Southern Africa region. We also transport bulk cargo and provide customs clearing and freight forwarding.
The company was formed to take advantage of the opportunities open to Black Women Owned businesses, specifically in the Oil & Gas sector. The initial focus of the company will be downstream industries, with a particular focus on distribution. Downstream industries were selected because of their high potential in localisation, skills development and BBBEE opportunities. We are committed to the empowerment of black women and to exploiting opportunities that were previously reserved for our male counterparts.
APG Logistics has established strategic partnerships with reputable logistics companies that have the capacity, capability and reach to service our customers. We have, at our disposal, a fleet that comprisesof tippers, flat beds, low beds, tautliners and tankers. We have recently been awarded a contract to clear and freight engines and spares for the airline industry.
Safety is the backbone of our business and we comply with all the safety accreditations for our industry.
We are also looking to supply conveyor belts. Our supplier of conveyor belts is ISO certified and we are currently in the process of quality approval with the SABS. Depending on business growth, we are looking to set up an installation and maintenance plant in South Africa.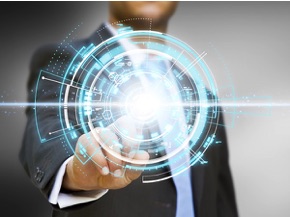 To work together to create sustainable and reliable logistics solutions for future generations.
We are a black women owned and managed business driving change in the logistics industry. We promise to work with unrelenting tenacity to ensure that your product is delivered safely while striving to fulfil the perfect order.
Excellence
Teamwork
Collaboration
Commitment
Continuous Improvement
Innovation
Tippers
Flat beds
Low beds
Tautliners
Tankers


Contact Details
Tel +27 (0) 73 080 3250
Fax +27 (0) 86 602 0165
Email: nosiphogxumisa@apglogistics.co.za
Physical & Postal Address
13 The Woodlands
Inchanga Road
Craigavon
2191